Hey guys, Tiraffe here with another guide. Wrote this back in September/October, but school got in the way. For credentials, I hit 2400+ once in BFA season 2 and got the gladiator mount/title for that season, for those that care about that sort of thing.
Since I noticed more than a couple folks were looking to either get Combatant or get the rank 2/3 of the Conflict and Strife Essence at the time of writing, I figured I'd put together a 'short' guide to go over some basics. Arenas can be hard to get into, since pugs are usually looking for specific team comps, even if they're looking to just get the conquest cap; pugs are are usually looking for someone that has similar or greater experience, similar to Raider.io scores for mythic+ dungeons. In addition, arenas have much smaller team comps consisting of either 2 or 3 players per team, so individual performance is just as important as knowing class matchups. This guide can help give some names to things you may have already seen in rated PVP.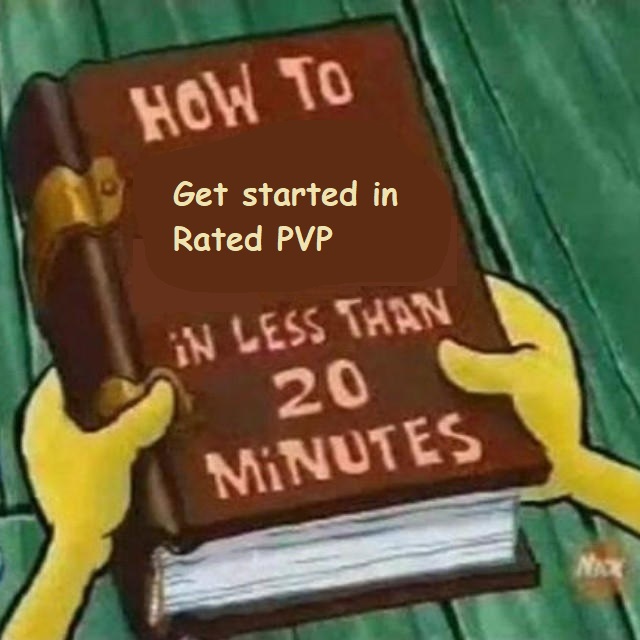 Disclaimer: Reading a single guide won't instantly guarantee success. Once you think you've got a handle on the concepts, go out and give them a try in a match.
If you're new to rated pvp, make sure to get familiar with some of the pvp terms beforehand: https://www.wowhead.com/glossary-to-wow-pvp-terms
The requirements for the goals are listed above are list as follows:
Combatant: Requires reaching 1400 in a rated bracket (2's, 3's or RBGs)

This is also the minimum rating needed to start progress towards the season's pvp mount, which shows as a progress bar on the rated PVP tab in group finder
Hitting 1400 also means you can start getting gear around the same ilvl as normal raids from the weekly PVP chest. Increasing your rating beyond that will increase the ilvl when you hit the next bracket of rated pvp

Rank 2 Conflict & Strife : Requires reaching 1000 in a rated bracket and then looting the essence from the weekly PVP chest. This also means you can skip getting the Rank 1 if you have been ignoring the weekly conquest cap.
Rank 3 Conflict & Strife: Requires collecting 15 Battlefield Furor. More info about how long it takes to get rank 3 can be found at: https://www.wowhead.com/item=169590/burgeoning-battlefield-furor#comments
In addition, those seeking the Elite PVP tmogs can get specific parts of the tmog at different rating brackets that can be found at:
https://www.wowhead.com/guides/notorious-gladiator-bfa-season-3-pvp-armor-weapons-models