Celebrating 13 years of awesome!
We are a casual guild, focused on building an active and friendly community of fun individuals. We started raiding in Legion and started PvPing in BFA. We've added Sunday Funday and a Mythic Keystone learning event over the years as well.
Ministry of Defense's mission is to attract good people to play World of Warcraft. We prefer to attract members with a good gaming and life attitude. We all work together as a team. The guild is also not into drama or toxic behavior. We are a positive attitude focused guild.
Ministry of Defense's Discord voice channels, Discord text channels, and in-game chat are not a venue to spout out racist, homophobic, sexist, or vile epithets. That rule goes for everyone in this guild. If you have infraction(s) of this policy, you can be server-muted to start and penalties go up from there; to being removed from the guild, if necessary. Please be considerate of others within the guild and definitely refrain from even thinking about using such language in any of the voice communication and text channels. Any form of harassment/unwanted sexual advances or topics is also not allowed. As a general rule, there is no yelling in the guild voice channels EVER.
We are an inclusive community here. No racism or sexism.
We are a safe environment for those with mental health issues.
We are also a LGBTQ friendly community.
This guild has about 1000 members that are active. Please be respectful of each other.
Liquid Women in Warcraft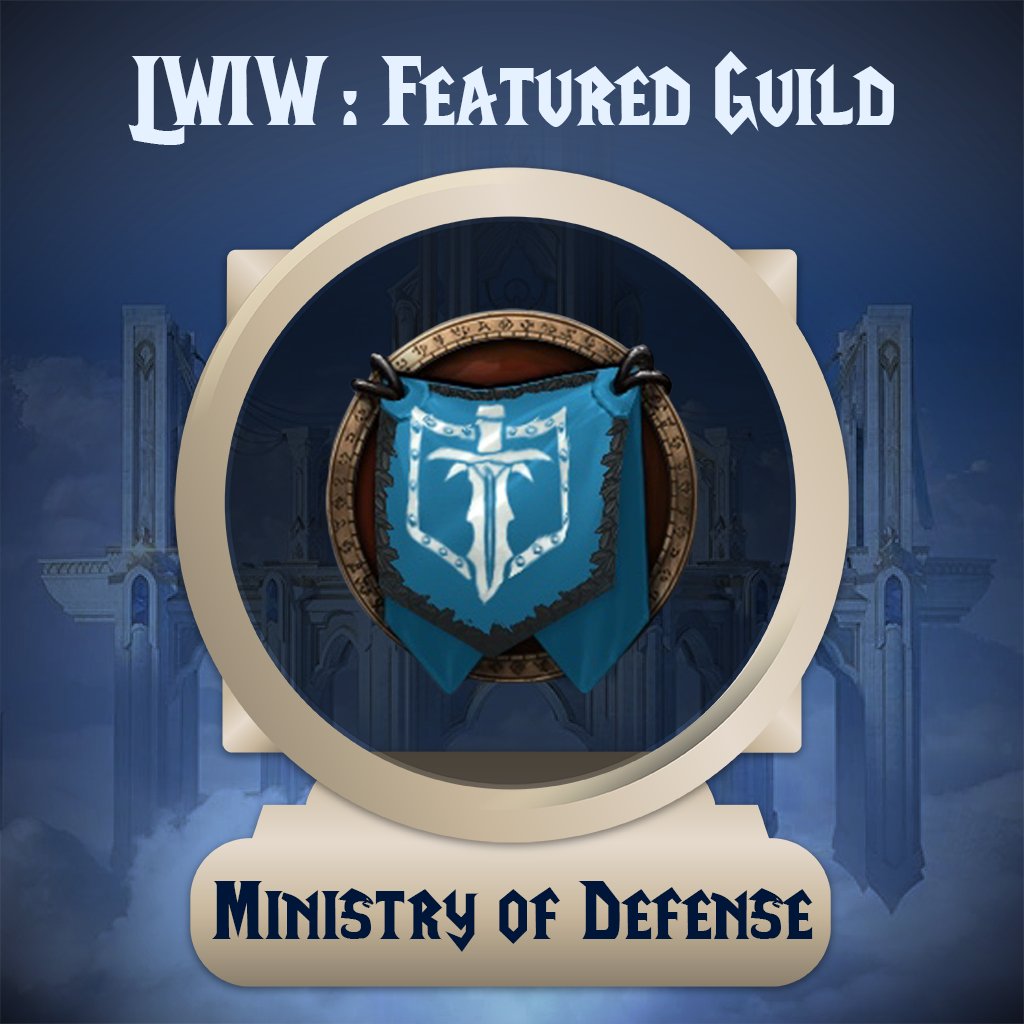 Ministry of Defense was recognized in Fall 2022 as part of the Liquid Women in Warcraft Featured Guilds initiative. As one of only 5 guilds chosen from the first round of applicants, it was a huge honor to be recognized by a pillar in not only the World of Warcraft community, but the Esports world as a whole. LWiW describes us as a guild that "strives to provide a positive atmosphere in mythic progression and to be an example for the World of Warcraft community. They currently have a Weekend Warrior (Heroic) and Mythic raid team which feature two women raidleaders, along with several women and gender minorities in officer positions."