Hey guys, Tiraffe here with a brief guide regarding corruption, corrupted gear and how to take advantage of it in 8.3 PvP, now that a bunch of tuning regarding corruption has recently passed (and hopefully I don't have to update this). This will be in regards to all matter of PvP, but a good chunk of the analysis be in regards to arenas.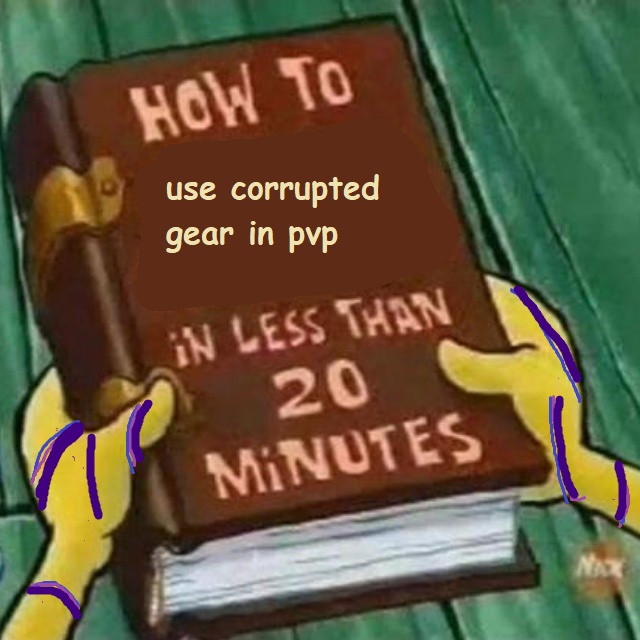 Many of you know (or might not know if you haven't been in trade chat recently) that Ministry of Defense is turning 10 years old this week in a game that is five more years its senior (WoW is 15 years old now).
I've been with the guild for eight years, and in a leadership position within the guild for the past seven or so years. The guild has prospered because of all of you and your help, dedication, and continued support. Without the help of our members, their input and attendance at guild events, we wouldn't be in the excellent events programming position we are in today.
I first want to thank our current raid leaders (warlords) Quetzie, Zextol, Telann, and Peepo for their tireless efforts in making sure we field two raid teams and maintaining a busy four day a week raiding schedule. We would not be in the position that we are currently as a server top-tier raiding guild (and consistently number one horde guild) without them.
Next, I want to thank our PVP Leaders: Frostlich, Phill, and Hoss. Thank you for your efforts on putting guild PVP back on the map. Without your efforts directing three PVP activities a week, the alliance would have it easier existing on this server than they already do. 🙂
We also have a handful of officers that I would like to thank for their ability to back us up and help out when needed. Thank you to Jibbles, Harm, Grimm, and Wolframheart. I would be remiss if I didn't particularly shout-out Bulborbish for his ongoing efforts organizing the guild's Sunday Funday events.
Logging into WoW each day is a pleasure. It is something that I always look forward to at the end of my work day. Thank you all for making Ministry of Defense a welcoming, friendly, and fun place to be!
Meeting Agenda:
Warbringer Intros
PvP Atmosphere and Community Goals
Events and their schedules
Rule Changes and new point system
Confirmation changes
General Conduct
Q&A Questions
I (Quetzie) will be streaming our first guild attempts at Ny'alotha tonight and tomorrow night (and generally speaking, every thursday / friday raid slot). Raids start at 8pm EST.
If you want to see the raid, or see how we're working out the fights, tune in!
Hey guys, Tiraffe here with part 2 of my rated PVP guide. If you haven't read intro guide to rated pvp, it's recommended, but not necessary. This will cover more of the advanced concepts for higher rated PVP matches. (Think 1600-1800+cr). They're still useful for all kinds of rated PVP, so feel free to keep reading.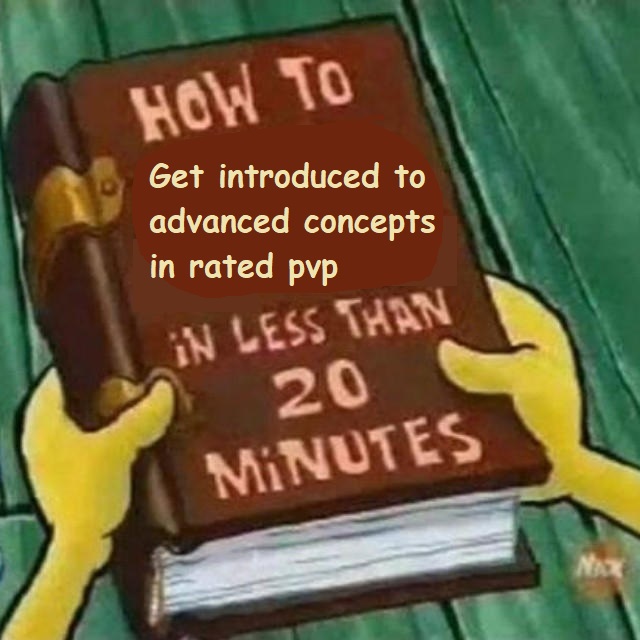 List of WoW PVP terms:
https://www.wowhead.com/glossary-to-wow-pvp-terms
General PVP goals/requirements:
Combatant: Requires reaching 1400 in a rated bracket (2's, 3's or RBGs)

This is also the minimum rating needed to start progress towards the season's pvp mount, which shows as a progress bar on the rated PVP tab in group finder
Hitting 1400 also means you can start getting gear around the same ilvl as normal raids from the weekly PVP chest. Increasing your rating beyond that will increase the ilvl when you hit the next bracket of rated pvp

Rank 2 Conflict & Strife : Requires reaching 1000 in a rated bracket and then looting the essence from the weekly PVP chest. This also means you can skip getting the Rank 1 if you have been ignoring the weekly conquest cap.
Rank 3 Conflict & Strife: Requires collecting 15 Battlefield Furor. More info about how long it takes to get rank 3 can be found at: https://www.wowhead.com/item=169590/burgeoning-battlefield-furor#comments
In addition, those seeking the Elite PVP tmogs can get specific parts of the tmog at different rating brackets that can be found at:
https://www.wowhead.com/guides/notorious-gladiator-bfa-season-3-pvp-armor-weapons-models
Table of Contents
The Opener and Momentum
The Line-of-Sight and Connecting to Your Target
Going for a Drink
The Arena Itself (Which Arenas Favor What)
Pugging and Communication
Arena Addons/Macros
The Meta
Advanced Concepts:
This will cover most of the actual action within a single match, rather than most of the set-up seen earlier.
The Warlords met and discussed some of the questions that came up during the raid meeting that we didn't have an answer to, as well as nailed down clarifications on others.
Revisited Q&A:
Q: If a Mythic person has a permanent character on the Heroic team, is that character considered an "alt" or a "main" for the purposes of loot rolling?
A: If a Mythic-roster player has a character on the weekend roster that attends at least 66% of the weekend raid days, that character is considered a "main" for the purpose of loot rolling. If the character doesn't attend at least 2/3 of the weekend raids, they will be considered an alt, and will fall into line on the loot rolls as such. If you want to keep a permanent weekend-roster character, you must let Lineda know that your character is considered a "main" weekend character. Otherwise, mythic players on the weekend team will be considered visitors (alts) and will not have attendance logged and will not be assumed to be main roster for rolling loot.
Q: Can we donate gold instead of raw materials for Vanguard donations?
A: Yes. If you do not want to spend the time farming materials, you can send 5k gold directly to Urostek. This will be used to purchase more expensive items like vantus runes, pricey herbs, etc.
Mythic Clarifications:
Main swapping:
Any character who intends to swap needs to provide performance logs (either from the weekend team or a pug). A character who is 'visiting' the weekend team only for the purpose of getting logs is required to pass on loot rolls during this time (it would not be fair to join the weekend group, take BiS loot, and then leave them forever). The weekend team does not exist to feed the mythic team.
There is still a 2-week notice in effect. You must provide performance logs at the time you tell us you want to swap. You can not tell us you want to swap, raid for 2 weeks on the weekend team, hand us logs on Monday, and expect to come to Mythic raid on Thursday. We will need time to look at the logs and analyze that you are performing to a similar standard.
Time / Schedule:
The new raid times are 8-10pm EST Thursday, 8-11pm EST Friday. We realize that not everyone is going to be able to make the 11pm night on Friday, however there will not be a penalty for dipping early. Normal and Heroic are flex, and anyone who needs to leave early during Mythic gives a chance for weekend raiders to get Mythic experience.
Hey guys, Tiraffe here with another guide. Wrote this back in September/October, but school got in the way. For credentials, I hit 2400+ once in BFA season 2 and got the gladiator mount/title for that season, for those that care about that sort of thing.
Since I noticed more than a couple folks were looking to either get Combatant or get the rank 2/3 of the Conflict and Strife Essence at the time of writing, I figured I'd put together a 'short' guide to go over some basics. Arenas can be hard to get into, since pugs are usually looking for specific team comps, even if they're looking to just get the conquest cap; pugs are are usually looking for someone that has similar or greater experience, similar to Raider.io scores for mythic+ dungeons. In addition, arenas have much smaller team comps consisting of either 2 or 3 players per team, so individual performance is just as important as knowing class matchups. This guide can help give some names to things you may have already seen in rated PVP.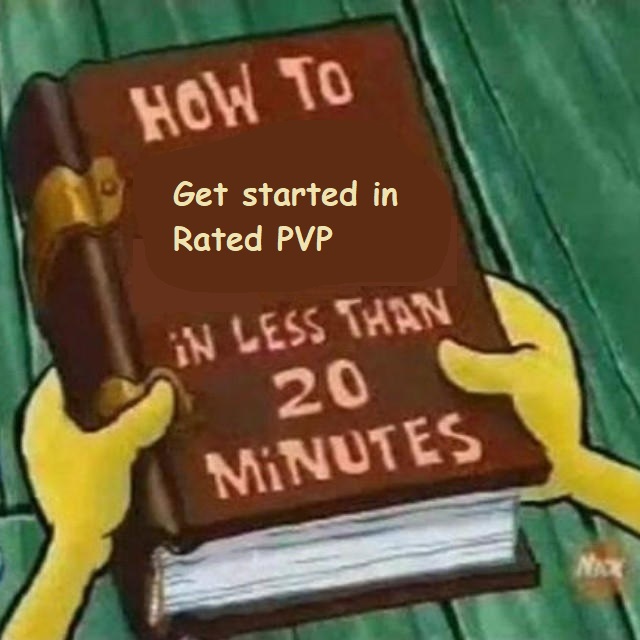 Disclaimer: Reading a single guide won't instantly guarantee success. Once you think you've got a handle on the concepts, go out and give them a try in a match.
If you're new to rated pvp, make sure to get familiar with some of the pvp terms beforehand: https://www.wowhead.com/glossary-to-wow-pvp-terms
The requirements for the goals are listed above are list as follows:
Combatant: Requires reaching 1400 in a rated bracket (2's, 3's or RBGs)

This is also the minimum rating needed to start progress towards the season's pvp mount, which shows as a progress bar on the rated PVP tab in group finder
Hitting 1400 also means you can start getting gear around the same ilvl as normal raids from the weekly PVP chest. Increasing your rating beyond that will increase the ilvl when you hit the next bracket of rated pvp

Rank 2 Conflict & Strife : Requires reaching 1000 in a rated bracket and then looting the essence from the weekly PVP chest. This also means you can skip getting the Rank 1 if you have been ignoring the weekly conquest cap.
Rank 3 Conflict & Strife: Requires collecting 15 Battlefield Furor. More info about how long it takes to get rank 3 can be found at: https://www.wowhead.com/item=169590/burgeoning-battlefield-furor#comments
In addition, those seeking the Elite PVP tmogs can get specific parts of the tmog at different rating brackets that can be found at:
https://www.wowhead.com/guides/notorious-gladiator-bfa-season-3-pvp-armor-weapons-models