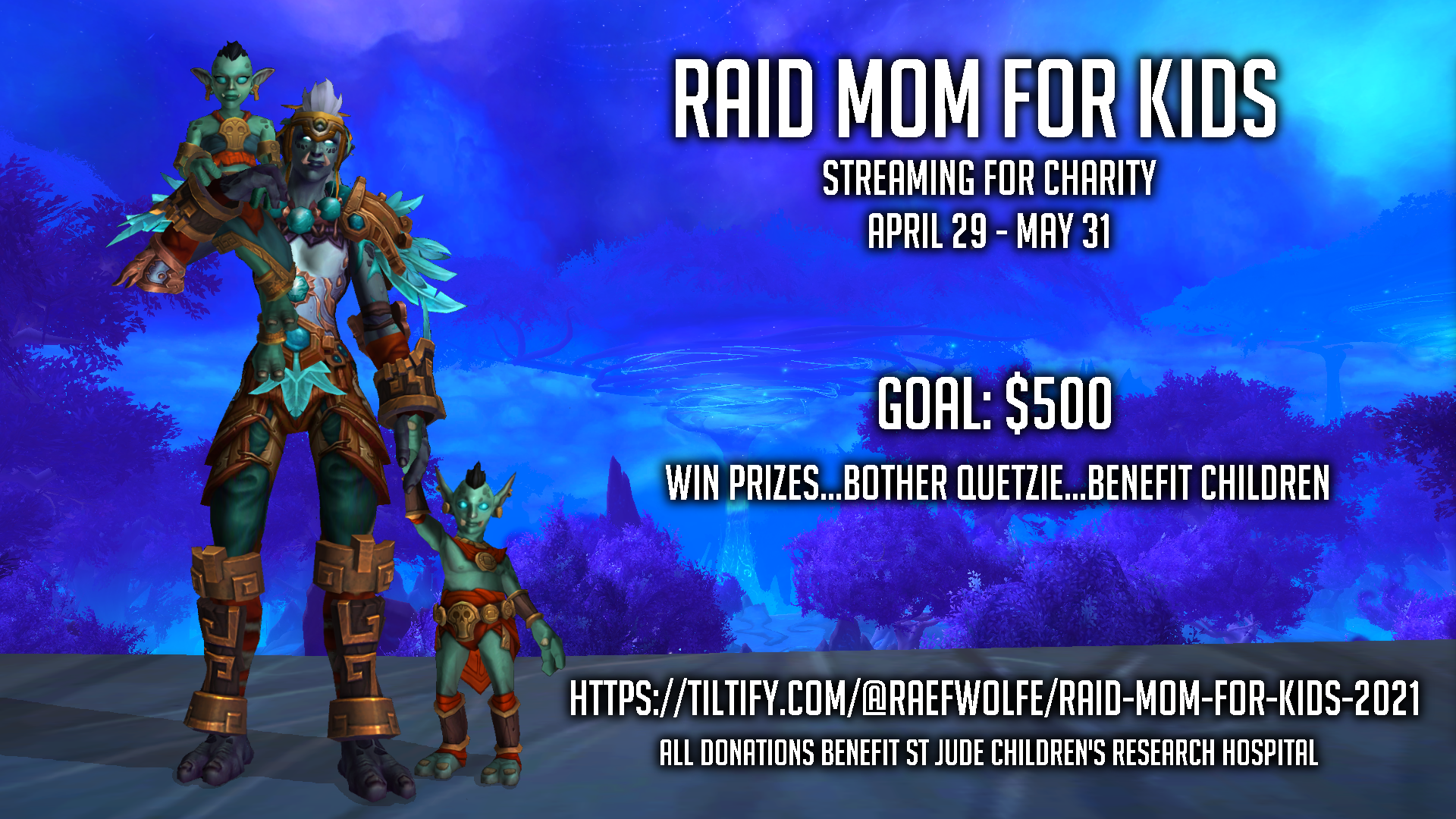 It's that time of year!
For the last several years, I (Quetzie) have been doing charity streams to benefit various causes. I started in 2019 with St. Jude Children's Research Hospital, later raised money for a MoD family in need that fall, and last year donated $500 to various COVID-19 PPE causes. This year I return again and am looking to raise $500 to donate St. Jude Children's Research Hospital with their yearly PLAY LIVE campaign.
To up the ante for my fundraising goal, I am going to be doing a number of incentives to encourage donations. Some of these donations benefit you, while some of these donations just harass me. You'll have to decide which options suit you best.