Thursday: M.O.T.H.E.R. F-
Taloc took two attempts to down; we lost a priest early because the definition of "loosely stack" middle was…well, taken loosely. After we restarted the fight and settled that, it was relatively smooth sailing.
MOTHER
Much like G'huun last week, I'll be doing a breakdown of some of the problems on MOTHER.
Some of these stats may be a little misleading (purposefully getting hit by mechanics to die on a wipe call) so it's important to pay attention to the information as a whole; a person who lives the longest throughout a fight, but has high laser or sanitizing strike damage / hits, probably hit them to wipe easier.
Also, some people weren't present for all pulls. Sheekey doesn't need to worry about some stats, while Neko should pay closer attention to overall trends.
Interrupts / Stuns
Depending on comp, we're going to come up with a stun order for this week. We routinely lost Plutonic and Wendal to melee damage from 15 adds. This means people were using stuns right off the bat without paying attention to other CD uses. We'll work on this so it doesn't happen!
Uldir Defensive Beams
A number of people are getting hit by wall beams (usually on the room 2-3 transition), but several more are getting hit because they don't move quickly enough. The ceiling beams are also deceptive – people will stand in the correct spot, but then move out of safety before the ceiling beams reach the floor (usually because the wall beams have passed, they feel "safe").
Not all hits resulted in deaths, but it's an undue amount of damage that the healers have to take care of during an already tricky movement fight. There won't be a lot of damage going out as long as people are properly following mechanics.
We've taken to calling out "STAY!" when the wall beams pass, but we don't always remember.
Remember also that wall beams move sooner than ceiling beams. Move into a place of safety for wall beams, THEN move into the ceiling beam location if you aren't at one yet. If you bee-line for the safe spot of both, you're liable to get hit with a laser or two.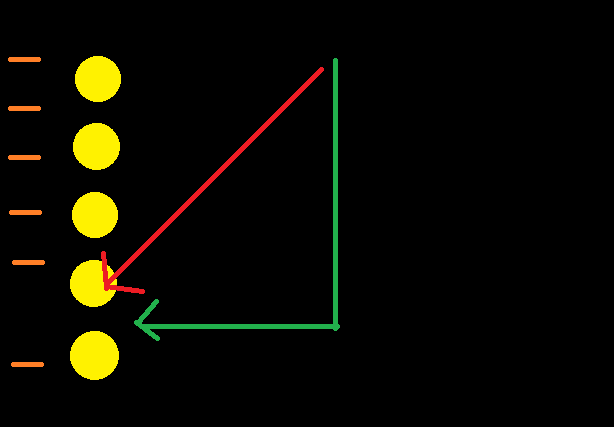 Behold, glorious Quetzie artwork.
If you're standing at the bisect of green and red, run along green (to the bottom of the picture) and THEN run to the ceiling safety location. Running alone the red (diagonal) will kill you.
Sanitizing Strike
Sanitizing strike should be easy for most ranged people to dodge, unless a tank points it at them. Melee will often have trouble resulting from wind + SS being tough to get around.
SS is also a common way to die when there is a wipe call; if your name is high on the list, check to see if/when you've died from the spell. For example, I died to it 3 times – all at 92% or more into the fight. This likely means it was a wipe call, and my actual hits were 2 rather than 5.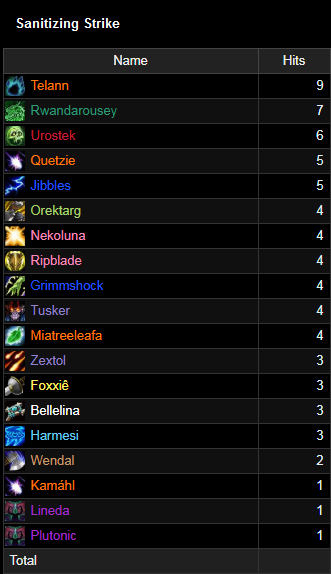 Purifying Flame
There are two instances of purifying flame: one caused by swirlies on the ground after MOTHER casts Sanitizing Strike, and one caused by the fire when winds are active. I did NOT track the winds one.
Given our strat, some incidental damage is expected at the start. However, as long as we're smart, we can avoid most of the incoming flame damage right away.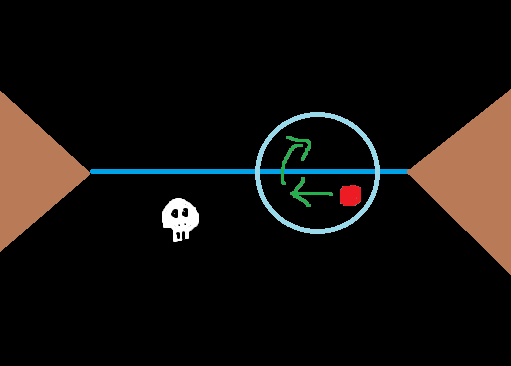 Behold, more glorious Quetzie artwork.
If we all stack tightly together (red in this image) and move left when flame goes out, we'll be able to avoid all of the damage from PF. You can move left and move into the wall when called out to do so.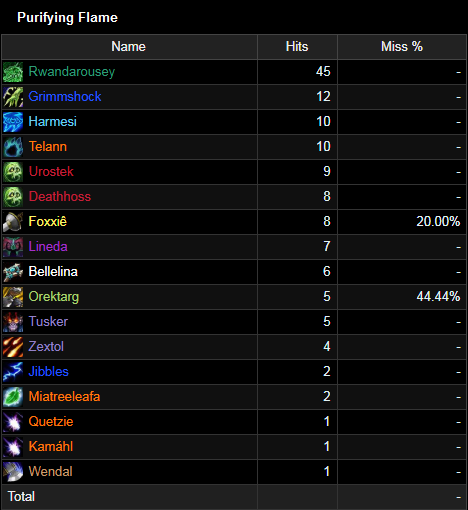 Even with our strat, some people are just getting hit more than expected. Try to dodge PF, even within spirit link. Sitting and taking the damage is just causing unnecessary stress on people.
Healthstone Usage VS Early Deaths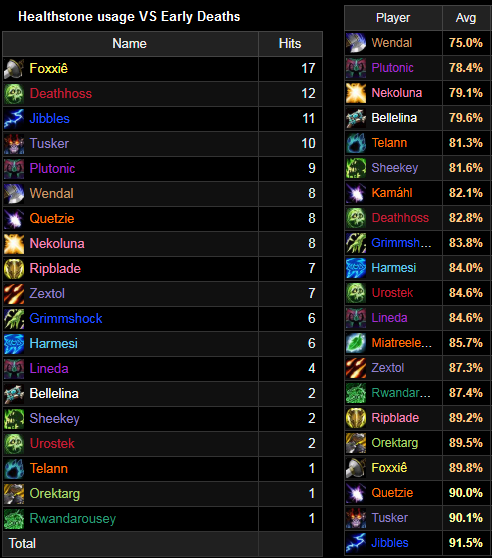 If your name is not on the left, you never used a healthstone. If your name is not on the left (or is very low) AND your name is high on the right, you really need to fix this.
There are a few takeaways I have at a glance.
Neko, Belle, and Telann are a bit SoL on account of being Cleansing Purged a few times. Wendal and Plutonic are dying early to excessive melee add damage through no fault of their own, but are still popping Healthstones to try to survive the onslaught. Hopefully a good stun rotation will prevent those early deaths.
Hoss is the second highest healthstone user, but is in the top 10 earliest deaths. This likely means he needs to position better for mechanics like lasers (see also my doodle above), but Hoss is working extremely hard to stay alive in the event that he does fail a mechanic (mostly, I blame being a fat tauren death knight for those failures). Melee with low movement tend to suffer on this fight, so it's important to peel away from the boss early to find better positioning for lasers when we call out that they're coming. On the other hand, Kamahl doesn't show up on the left at all, and died around the same time as Hoss in fights. If he used healthstones, it's possible – even probable – that he could have lived significantly longer each fight.
Conversely, Foxxie is the #1 healthstone user, but is one of the last folks to die in a fight. Partially this is because of healthstone usage. Jibbles, Tusker, and Quetzie are the top 3 survivalists, and also have high healthstone usage.
"But I'm saving healthstones for phase 3!"
Yeah well….fuckin' don't. We're progressing. If more of us live to see room 3, then we can start to worry about saving healthstones for that room. In the meantime we never got a proper rotation in room 3, so it's a bit of a bust to save the stones for it.
Overall
At the end of the night we were getting into room 3 with some success. We need to time our crossing better to not overlap with wind, and save stampeding roar for the occasion if there are lasers to get to. The entire group crosses at once, so every big cooldown should be used (except healthstones – pop those when you're out of spirit link!)
Friday: Heroic Fetid+
This week we tried something new, and started on Heroic Fetid. Taloc and MOTHER are easy to PUG on heroic now, and we're starting on them for alt night (since normal heroic and mother were skipped regardless).
We had smooth sailing on Fetid, Zek, and Vectis, as usual. We practiced the Mythic strat on Zek'vos for moving the boss to each marker. It's going to take some getting used to, but it's good for us to do it now.
Zul gave us some expected problems. We tried the zerg strat a few times, which failed (not unexpected). We also realized that part of the failure was resulting from Laser Matrix, which is uncontrollable when a person soaking a pool stands too close to a hexer. We abandoned zerg strat because Blizzard is apparently an italian company full of spaghetti code.
We also experimented with changing lust times; initially we'd been lusting after Locus, then remembered that our successful kills had us lusting beforehand. Lusting to kill a crusher before Locus was the smoothest we've gotten. At that point, it's on the tanks to run out stacks, pallies not to BoP the tank in the middle, and healers not to dispell people in the middle of the room (because those fear adds are nasty). We still got him down – our second Zul kill.
Mythrax was sort of a mess. Too many people stacked too tightly at the start of the fight. Not enough interrupts went out. Our DPS was spread too far and too thin, resulting in adds unable to be cleaved down. A second attempt resulted in our second kill. Everyone was alive at the end of it and it was extremely clean. A very good feeling!
G'huun we looked at only very briefly; we have a few people we want to practice orb running in the meantime.
Monday: Alt Night
We went into Heroic Taloc and MOTHER, since we skipped them on friday. After that, we went back to normal and did Fetid+.
For the first time, we one-shot everything AND came in under the two hour mark.
Guild Repair Money
There's some concern lately that guild repairs are putting too much of a drain on the bank. Urostek has put some of his own money into the bank a few times, which is not fair to him when we all rely on it so heavily.
A few ideas have been tossed around. One is selling all Mythic BoEs and putting proceeds in the guild bank. Another is selling all heroic or normal BoEs, but letting those who get mythics keep them. Another is selling Mythic BoEs and putting a percentage of sales in the bank. Another is to schedule farm nights after we down MOTHER to try to get BoEs just for the purpose of filling the guild bank. Still other ideas are farming old raids or selling potions / flasks / etc to guildies as a discount and putting that in the bank.
If you have thoughts or opinions on the matter, post in the raiding discussion discord channel. We're all ears!
Attendance
I'm behind on both the raiding attendance page and the audit sheets. Don't worry, that's a penalty on me, not on you!