Two small and one big change coming to the site today!
New Top Banner
First, the banner at the top of every webpage has been updated. It used to be our kill pic from Nighthold: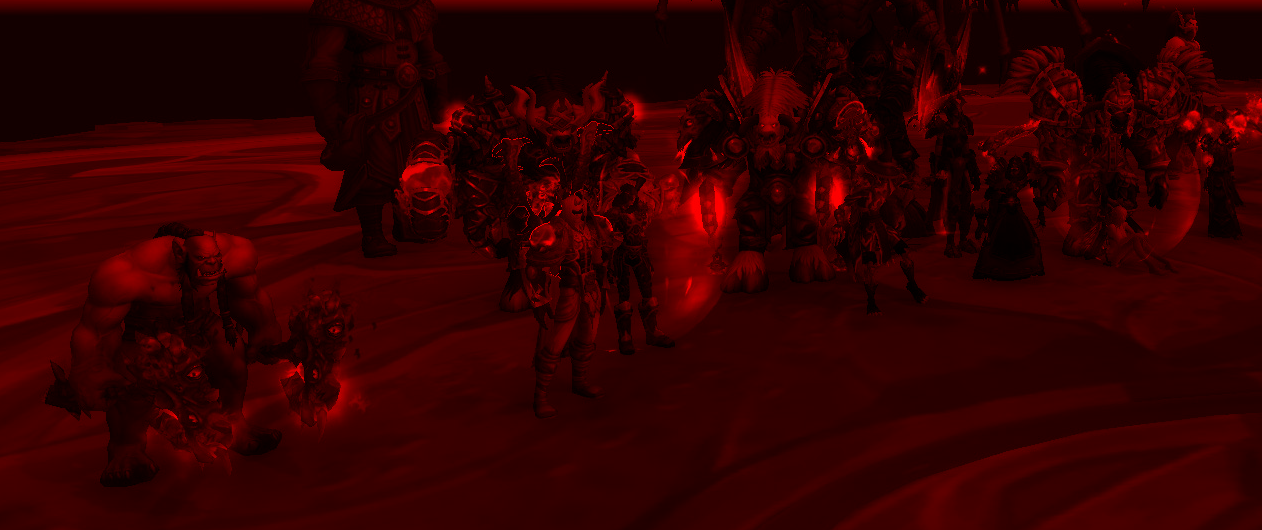 Now, it's our kill pic from Heroic Antorus:

New Raiding Homepage Banner
Remember the AOTC Mount Photo and submissions?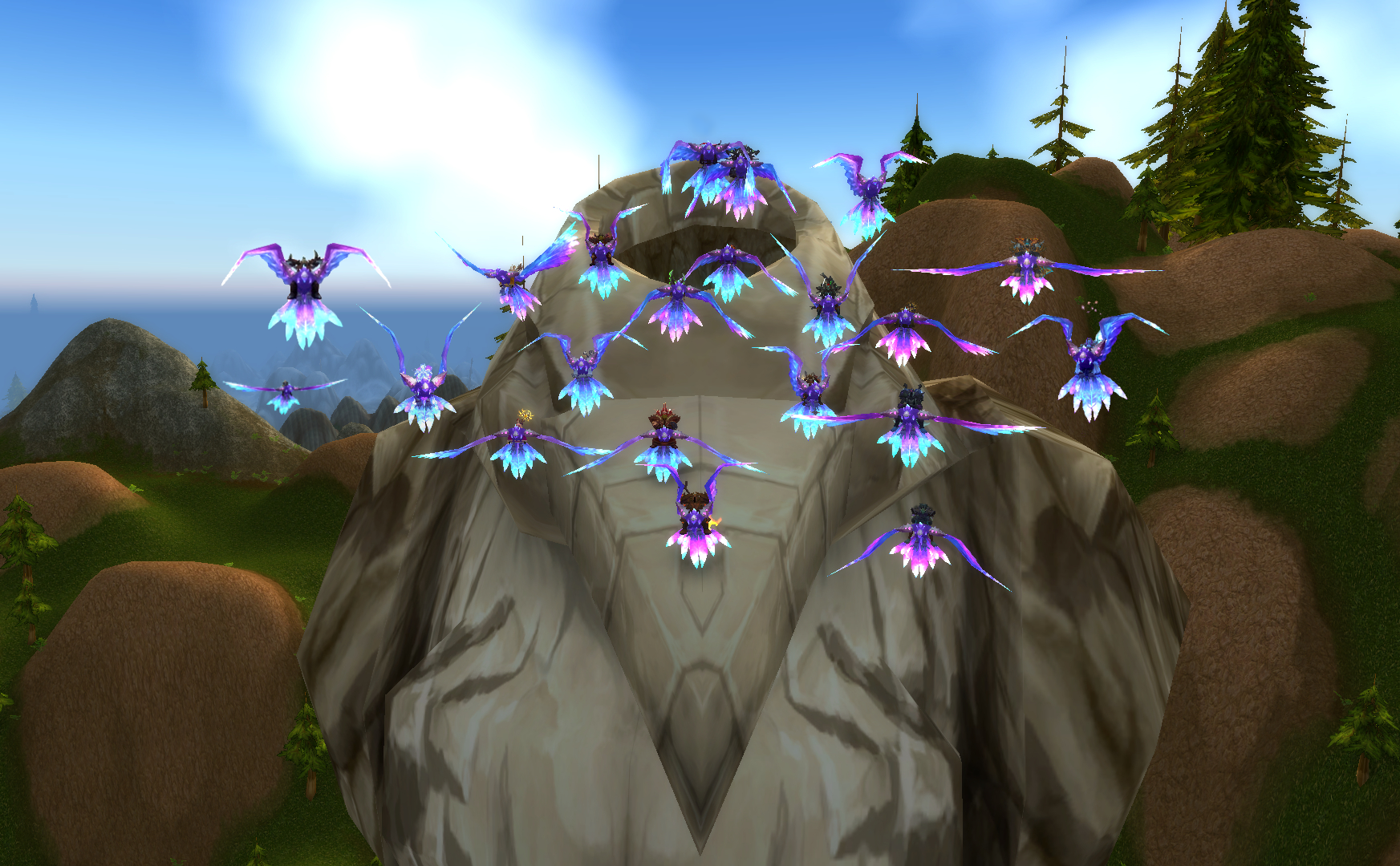 PvP Pages
Last, but certainly not least, we have a PvP section on the website now.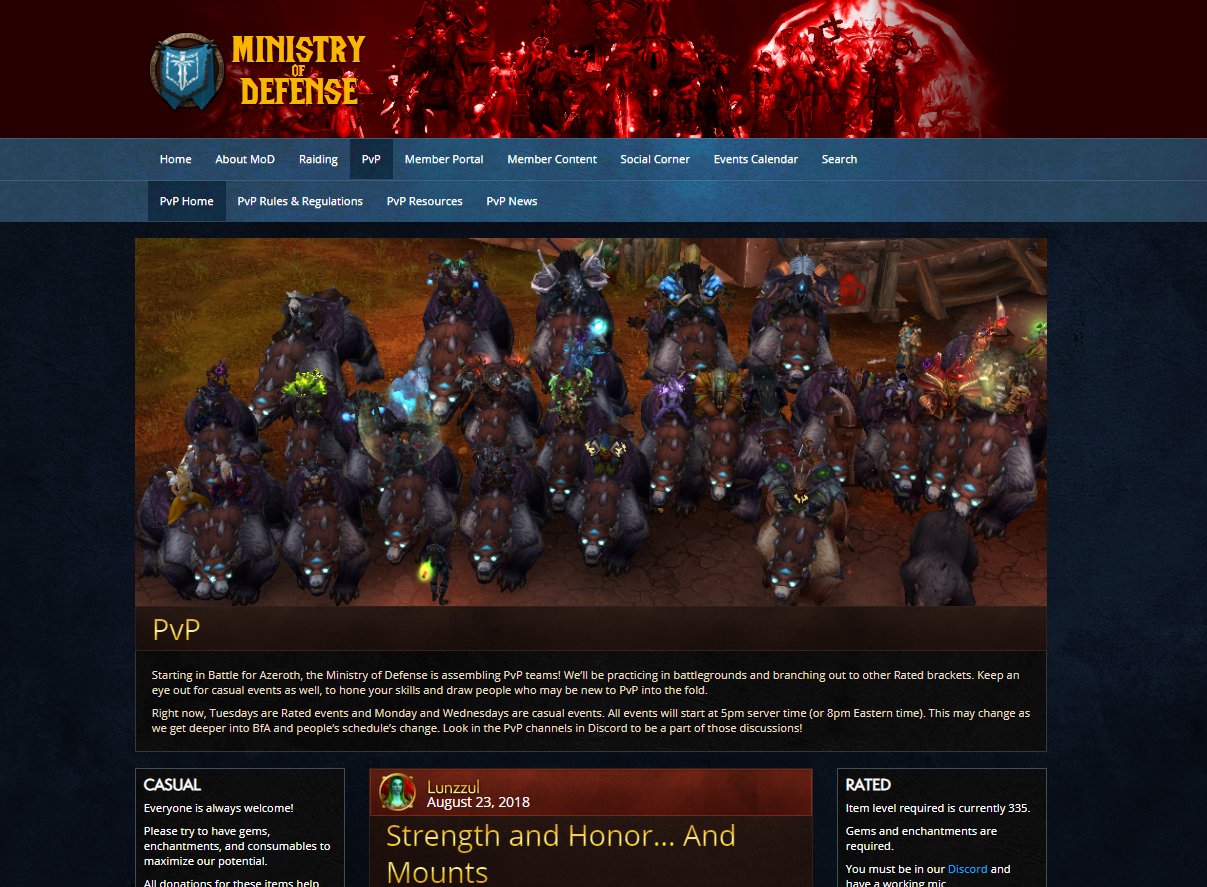 Much like the Raiding homepage, the PvP homepage has the most recent 10 PvP posts, and links to the rules and complete PvP news feed. It also includes a handy list of PvP-only resources, like addons and macros. The homepage lists requirements for partaking in both casual and rated PvP, and features the picture of us on our mounts after achieving For the Horde.
I continue to try to push out quality of life changes and add new, useful, and fun features to the website for the guild. If you have an idea or a suggestion, fill out the Feedback form and let me know! Is something broken? Submit a Bug Report!