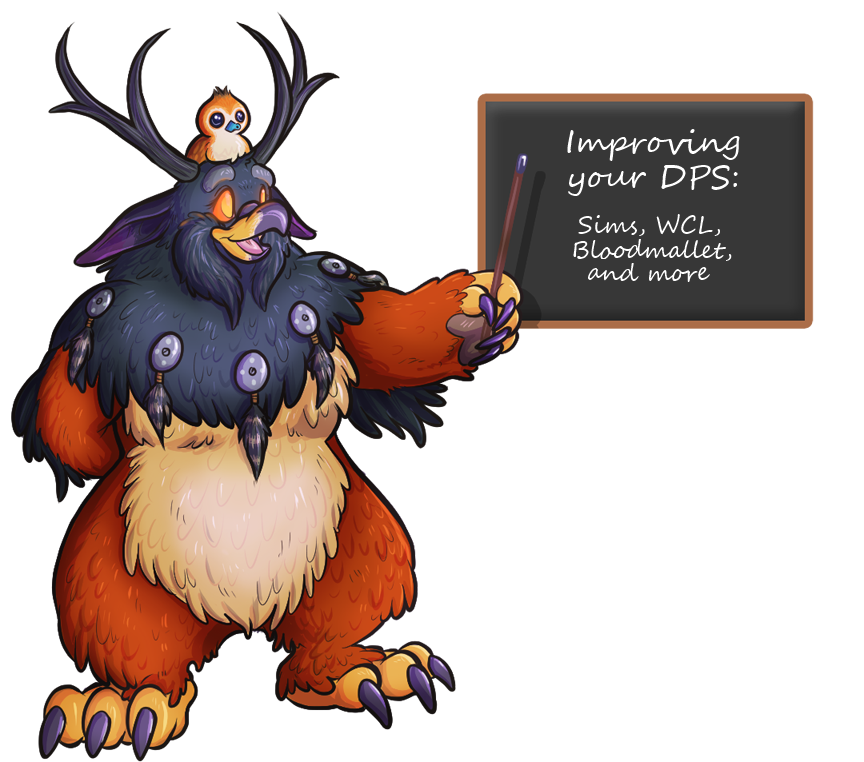 One of the most disappointing feelings in WoW raids is thinking that you did really well during a boss fight, and then looking at damage meters and realizing you did half as much damage as others or only parsed at 15%. This is often compounded by being in a raid with people of the same class and spec who perform better than you. It's disheartening and can make you feel like you're not adding anything – or even making things worse for the group.
One of the questions we raid leads get asked the most is "How can I improve my DPS?". There are a lot of general tips we can give you, but it can be a bit overwhelming to try to walk through all at once, especially for those who are only dipping their toes into these resources for the first time. So I'm going to write up a long post detailing different resources that can help you pump those numbers up, and how to use them to your advantage.
Tanks and Healers; I suggest reading through this because some of it will apply to you. But, a lot of it won't – so feel free to rest easy once again.
I suggest not reading through the post in its entirety at once. Break it into chunks and work on it bit by bit. Come back later for more. Or grab a cup of coffee and dive in, it's your life.
Streamline and Optimize

Ability Clicking
Keyboard Turning
Enemy Targeting
Camera Positioning
Game Sounds

Addons

Boss Mods
Weakauras
Nameplate Auras, KUI Nameplates, etc
Simulationcraft

Rotation and Opener

Openers
Standard Rotation

Simming

Raidbots
HeroDamage and Bloodmallet
Warcraftlogs
Wowanalyzer

Class Discords and Websites

Discords
Class Websites
Generic Websites