Tonight we had a pick-up from where we left off last night for G'huun. Congrats to Ministry members new and old: Beastthuntt, Shaynanigans, Nighteld, Livre, Gnardawg, Jynxx, and Harman!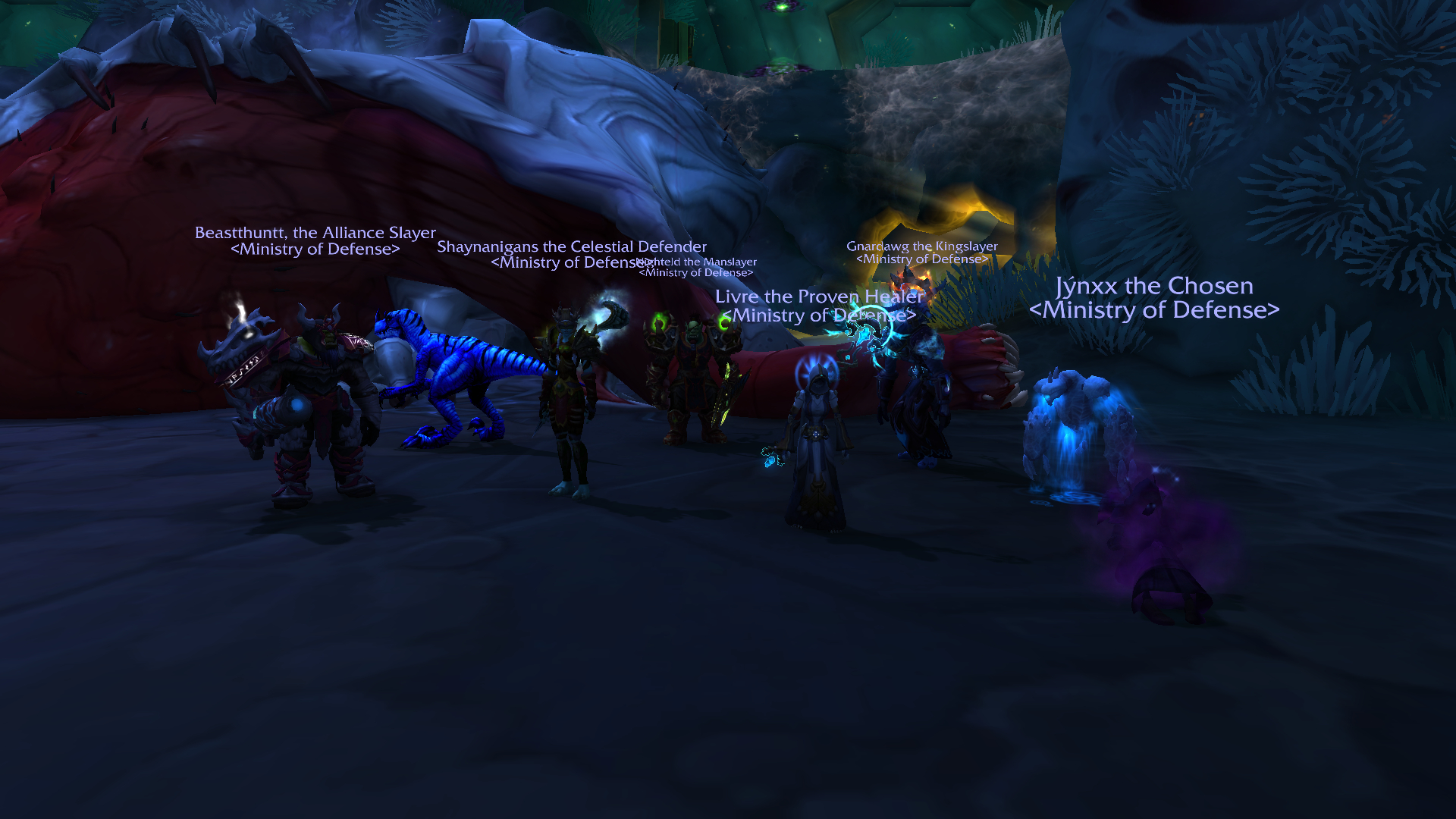 Composition for 1/11 and 1/18
Next week, those who got benched on Friday or missed the Saturday group that lack AOTC will have priority to remain in-group to get AOTC (for example: Uncletouchyy got sat on Friday when we trimmed people, and Yarzza missed Saturday).